Our keynoters will provide us with some thought provoking insights into their perspectives on FOSS4G hopefully weaving in some thoughts around the strap line of "Geo for All"
Paul Ramsey – Co-founder PostGIS
Paul Ramsey is a Geospatial Architect at OpenGeo. He has been working with geospatial software for over a decade: consulting to government and industry; building a geospatial software company; and programming on open source. He founded the PostGIS spatial database project in 2001, and is currently an active developer and member of the project steering committee. In 2008, Paul received the Sol Katz Award for achievement in open source geospatial software. Paul speaks and teaches regularly at conferences around the world.
Kate Chapman – Acting Director Humanitarian OpenStreetMap Team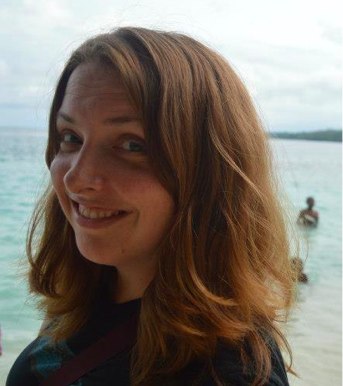 Kate Chapman is the Acting Executive Director of the Humanitarian OpenStreetMap Team (HOT), a non-governmental organization dedicated to helping support communities, governments and humanitarian responders in their utilization of OpenStreetMap in crisis response and contingency planning. As the Acting Executive Director, Kate both oversees the overall goals of the organization, and participates in its programs. Currently, Kate is based in Jakarta, Indonesia, leading a multiyear program to collect critical infrastructure information, which proved especially useful to the municipal government in the aftermath of the 2013 Jakarta floods. Additionally, the Indonesia project inspired an OpenStreetMap mapping competition and assisted community facilitators in upgrading from hand-drawn to more accurate digital maps.  Prior to her work at HOT, Kate was involved in web-mapping applications engineering, including GeoCommons and iMapData.
Ian James – Chief Architect, Ordnance Survey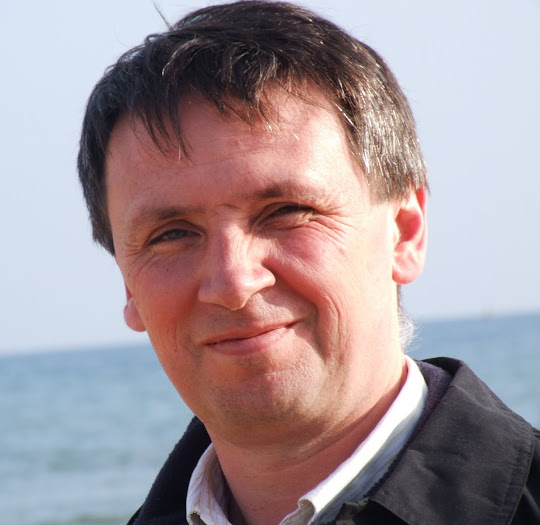 Ian is Chief Architect at Ordnance Survey, responsible for the overall systems architecture and ensuring that new developments evolve in a joined-up way. He has 20 years' experience in information systems, first cutting his teeth in applications development, working on a wide variety of Geospatial production systems. Since then he has worked as a consultant across all parts of Ordnance Survey business. He has specialised in Application and Enterprise Architecture, providing technical leadership on significant Ordnance Survey systems re-engineering programmes, as well as direction and consultancy to many other significant OS IT projects.  He has recently been Technical Architect for the UK Location Programme.
Edward Anderson – Open Development Technology Alliance, World Bank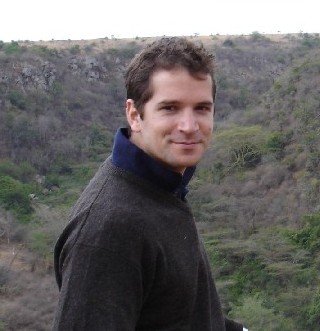 Edward Anderson coordinates the World Bank's ICT Knowledge platform's programme to use digital engagement tools for building greater public transparency and civic participation, as well as more accountability around public services.  This includes engaging with technology communities in Tanzania and Kenya, where Africa's open data movement has taken root.  Anderson's original training is as an aerospace engineer.  He started his career with the UN Programme on Space Applications for Disaster Management and European Space Agency's Earth Observation Science and Applications Directorate, where he focussed largely on remote sensing, mapping, risk modelling for climate change adaptation in water resources, coastal zones, epidemics and food security.  In 2004 Anderson launched a technology start-up for early warning systems in East Africa – focussed on a proof of concept for new diagnostic tools in malaria epidemic surveillance.  After supporting the 2006 Development Marketplace for Health Innovations, Anderson worked in disaster risk operations for the Inter-American Development Bank and World Bank, building new partnerships with technical communities including NASA, Google, Random Hacks of Kindness, and CrisisCommons.  Throughout his career, Anderson has sought to find ways to harness science and technology for development.
Chris Tucker – MapStory.org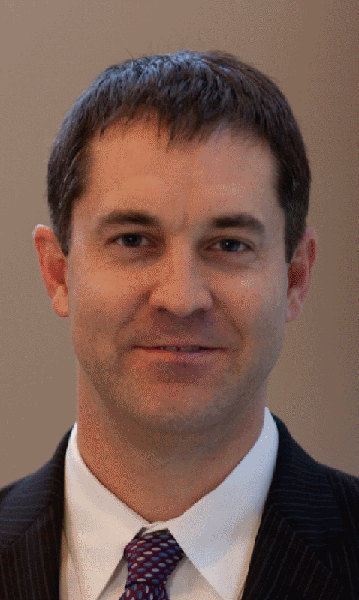 Chris is the creator of MapStory (@mapstory), a new dimension to the global data commons that empowers a global user community to organize knowledge about the world spatially and temporally.  Tucker manages Yale House Ventures, a portfolio of technology companies and social ventures – of which the MapStory Foundation is one.  Tucker was the President and CEO of a high-technology firm in the area of geospatial intelligence that he took from startup to acquisition by ERDAS.  Prior to his time in industry, Tucker was the founding Chief Strategic Officer of In-Q-Tel, the CIA's Venture Fund.  Before that, Tucker served as Special Advisor to the Executive Vice Provost of Columbia.  Tucker serves on a variety of corporate, non-profit and government Boards including the US Geospatial intelligence Foundation (www.usgif.org), the Open Geospatial Consortium (www.opengeospatial.org), Open Plans (www.openplans.org), OpenGeo (www.opengeo.org), the National Geospatial Advisory Committee, and the Defense Science Board Intelligence Task Force.
Ben Hennig – University of Oxford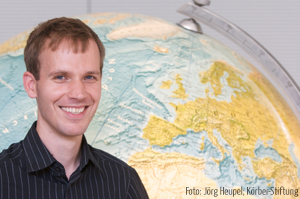 Benjamin Hennig is a geographer educated at the Universities of Cologne & Bonn and the Alfred Wegener Institute for Polar and Marine Research Bremerhaven in Germany. He researched remote sensing and GIS methods in marine and urban environments before he joined the Social and Spatial Inequalities Research Group at the University of Sheffield in the UK. Here he became part of the Worldmapper project team, which is working on mapping the social dimensions of the world. At his time in Sheffield, the Institute of Public Policy Research North (IPPR North) named Ben as one of the 2011 Northern Lights recognising the brightest and most talented people in Northern England. For his research within the Worldmapper project he also received the prestigious German Study Award 2012 (Deutscher Studienpreis). He is now a Senior Research Fellow at the School of Geography and the Environment at the University of Oxford where he continues his work on understanding social inequalities, humanity's impact on Earth, global sustainability and new concepts for the visualisation of these issues. Some of the ever growing number of maps and cartograms Ben has created are on display (and free for all to use) on his website www.viewsoftheworld.net which also provides further insights into his work.
Nathan Woodrow – QGIS project
Unfortunately Nathan is not going to be able to make the trip to the UK. However he has persuaded Tim Sutton to deliver his keynote for which we are very grateful.
Tim Sutton – Linfiniti Consulting and QGIS project

Tim Sutton (the 'Chief Geek' of Linfiniti Consulting CC) is one of the principal architects to QGIS. Starting out as purely a hobby interest back in 2003, his initial interest in GRID computing led him deeper into the back-end of QGIS and dragged him across three continents (Europe to South America ending up in Africa in 2008). Most of you will know Tim from his work on the Project Steering Committee as Release Manager since its formation, but from this Maptember he will be switching to 'QA and Testing manager'. For those that want to know more do check out his blog which is full of recipes for how to do things with Open Source Software. He is a top man who stepped up when needed.
Emer Coleman – Technology Strategy Board: Consultant to Connected Digital Economy Catapult
Emer (@emercoleman) is "mostly about change" applied against her background of Innovation, Open Data, Journalism, Social Media, Arts and Culture, Public Sector Policy and Organisational Change, working at the local, regional and central government levels. Most recently this was as Deputy Director for Digital Engagement in the Government Digital Service (Cabinet Office), and prior to that as the architect of The London Datastore.  She is also someone who works on a number of projects at once: thus she is the founder of DSRPTN a consultancy specialising in leadership and change and is also Business Development Director with Placr a start-up powering innovation and change in transport. Emer was named in Wired Magazine's Top 100 Digital Power Influencers List 2011 and served as a judge for the Rockerfeller Foundation 2012 Innovation Challenge Decoding Data, as well as a speaker at the Code for America Summit 2012 in San Francisco
Jason Davies – D3.js
Update 3rd September – Jason Davies has withdrawn from presenting – sorry