Of course you will need somewhere to stay while you are attending the conference either on the conference/campus site or in the town (see details of off site hotels and B&B's in Nottingham). The options below can be booked as part of the registration process, and will be available once you've selected your package options.
Sponsors who have a conference pass included within their sponsorship will need to book and pay for accommodation in addition.
Orchard Hotel
The Orchard is a new luxury hotel within a minute's walk of the conference centre. There are only 202 rooms in the hotel so don't wait around too long before booking or you might be disappointed.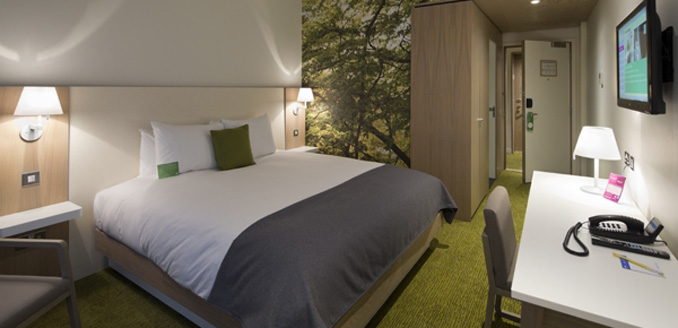 Price per night including breakfast £140
Rooms on the University Campus
All student rooms used for FOSS4G are of a high standard and have ensuite facilities. Most of the rooms will be within 5 minutes walk of the conference centre.
Price per night including breakfast £50
Proceed to Registration